At times your access to the internet could be restricted due to firewalls at school or work. Governments and ISPs can sometimes try to limit your freedoms as well.
It's an annoying circumstance but totally avoidable with a little tech know-how. Whatever your reason for opting to use a proxy server, plugging an IP address into Internet Explorer is a straightforward process.
It's important to note that Microsoft has retired IE. It's essentially outdated software. And it could be tricky to get it to work with your proxy server or VPN.
With that understood, let's get started with configuring it.
Changing your Proxy Settings in IE, Step-by-Step
Step 1
Double-click on the Internet Explorer icon on your desktop or launch the application from the Start menu in Windows.
Step 2
Click on the cog icon at the top right of the window. Near the bottom of the contextual menu, you'll see "Internet Options." Click it.
Don't see a cog? If you're using an old version of IE, try this: Select "Tools" from the menu at the top of the screen then click "Internet Options."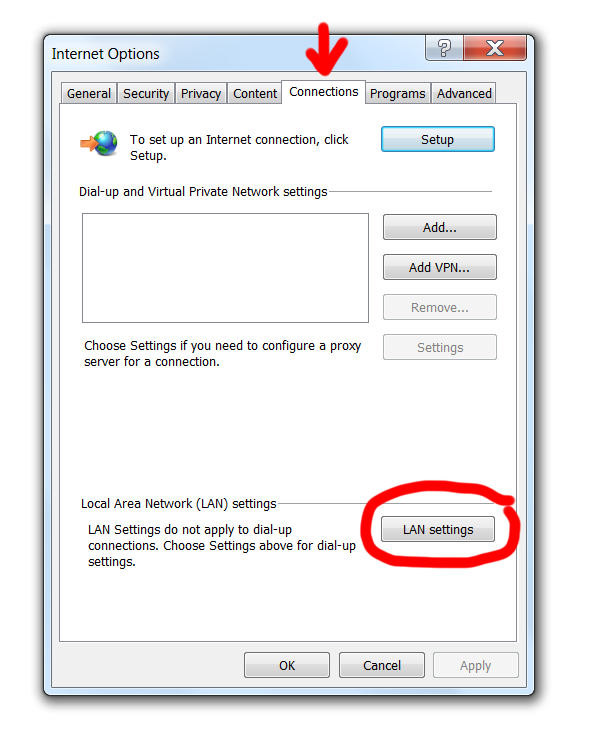 Step 3
Choose the "Connections" tab at the top of the "Internet Options" window.
Now click on the "LAN settings" or "Settings" button at the bottom right.
Step 4
Auto-detect Route
If you have configured Windows to use a VPN or use VPN software, this is the easiest option… if it works.
Check the box next to "Automatically detect settings" and see if it recognizes your system settings. If it does, you're done!
Manual Route
To use a custom proxy, check the box next to "Use a proxy server for your LAN." It's under "Proxy server."
This option will allow you the flexibility to add a port number, which in most cases is necessary when using a proxy from free lists.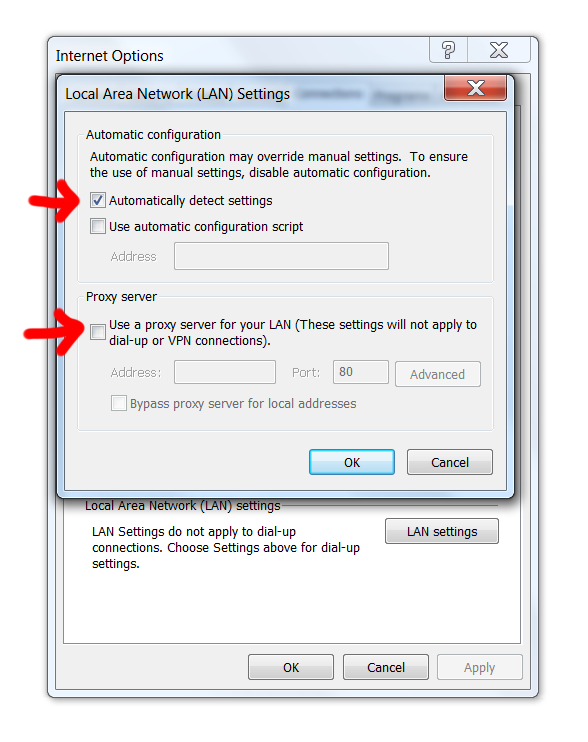 Step 5
Copy and paste the server IP address in the text box next to "Address." Now paste the Port number from the corresponding IP.
Step 6
Click on "OK." Your proxy settings have now been modified. Load a web page to test if the proxy server is responsive.
Proxy Lists
A Few Tips for Newcomers
There are new sites showing up all the time that offer lists with free proxy servers. Unfortunately, many of the IP addresses are painfully slow or fail to work. Furthermore, easily-accessible lists have often been spoiled by spammers, so an IP address may not work because the site you are trying to view has banned the IP.
To save yourself the hassle of finding fresh, working proxies you may want to consider downloading Tor. It's not a magic bullet either as the Tor network can be really slow at times. It works by creating a community in which users swap IPs. Setting it up on Internet Explorer is a hassle, while it's super easy with Firefox so you may want to change your browser for tasks that require a proxy.
For the best speeds available, think about subscribing to a VPN service.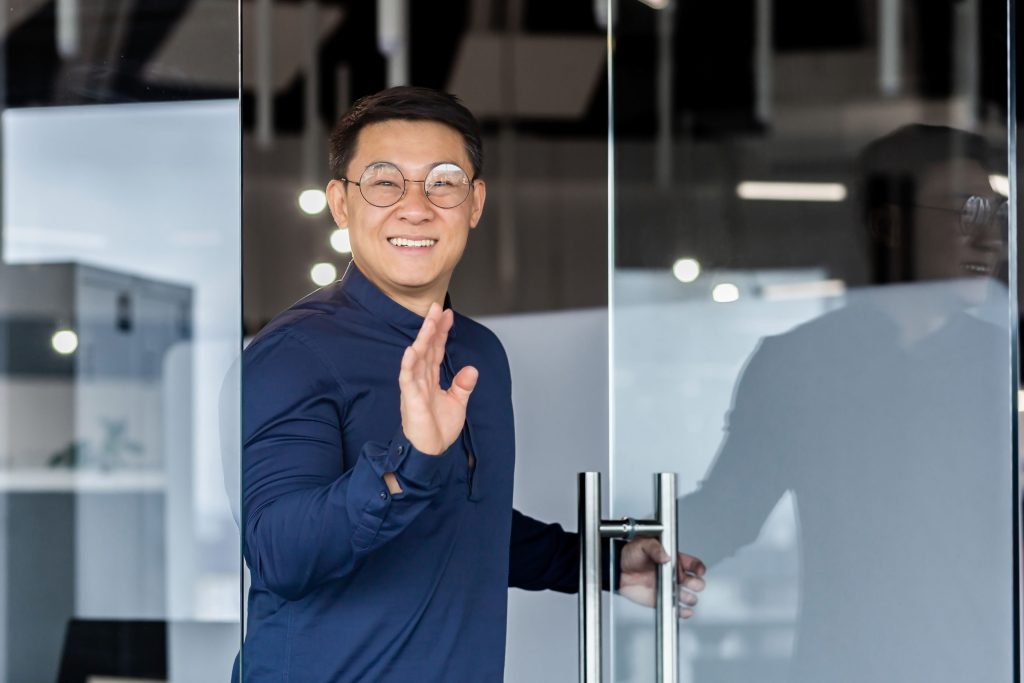 Goodbye to Internet Explorer Updates
Microsoft has stopped development for IE. And the company wants everyone to switch to Edge.
Since you're reading this, you're likely one of the people who doesn't want to make the leap yet. After all, IE is a tried and true browser that many started their computing journey with. And it's still preinstalled on many Windows machines.
For better performance when using a proxy server, it's advisable that you use the final version: IE 11. Also, consider switching to a supported browser in the future as IE is no longer considered secure.
Note on Internet Explorer Versions
This tutorial was created for IE 11 users. If you're using an older version and can't find the proxy settings, consider upgrading your software.
Security Concerns
Never use a proxy server with a computer that doesn't have virus protection. To be safe, download AVG Free or Trend Micro Internet Security and be sure to have the latest virus definitions.