As smartphone hardware becomes increasingly powerful, Google is equipping Android with powerful features once only found on the desktop. Hiding your IP with a VPN is a perfect example.
Although there are apps that can hide your IP for Android, you can do the same thing right within the OS. This tutorial teaches you how to utilize a VPN service to mask your IP with no additional software.
Please note that this tutorial was written using the stock version of KitKat on a Nexus phone. Android may be a bit different on your device.
Step 1
Using a VPN has become the standard solution for anonymous browsing, making it next to impossible to trace activity back to your true IP.
Before you get started with exploring the settings in Android you'll need to choose a VPN service.
I used a free provider called JustFreeVPN for testing purposes. Please note that while free services can get the job done paid options are much faster and offer superior security. Most providers offer plans under $10/month or less if you pay for the full year.
Recommended services:
Step 2
Locate "Settings" either by browsing your apps or by swiping the top menu, tapping on the user icon on the top right, then touching the cog icon.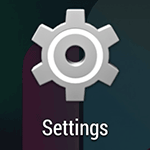 Step 3
Now that the "Settings" menu has appeared, tap on "More…" directly below "Data usage."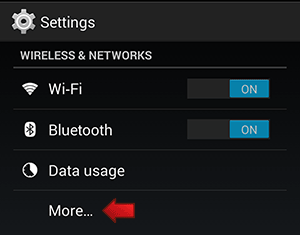 Step 4
Tap "VPN" just below "Tethering & portable hotspot."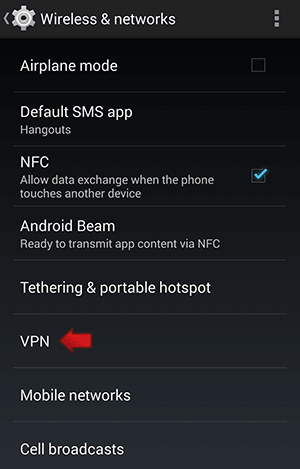 Step 5
In "VPN" options screen, touch the "+" icon to the right.
Step 6
A box labeled "Edit VPN profile" will appear. Give the VPN service you plan to use a name, make sure "PPTP" is selected, and then enter the server address you were provided in step 1. Check the box next to "PPP encryption (MPPE)" then tap "Save."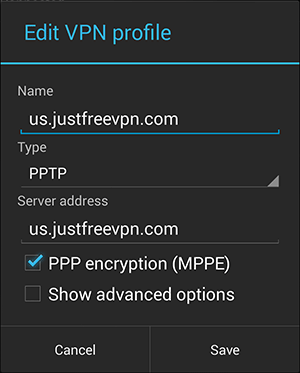 Step 7
Tap the VPN entry that has been created. A new box will appear allowing you to enter the username and password you got in step 1. Check the box so your info is saved for next time.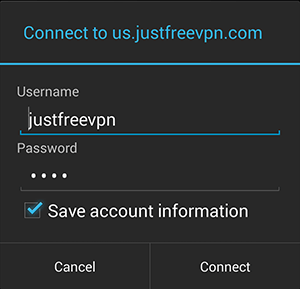 Step 8
Confirm that you have successfully connected to the VPN. It should say "Connected" directly below the name you gave the server in the beginning. A tiny key icon will also appear at the top left. For additional info about the connection or to disconnect, tap the entry again.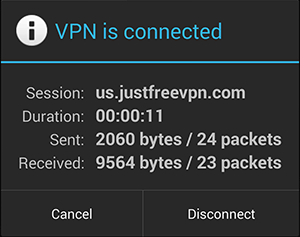 All Done
Congrats! Your IP is now hidden on Android!