In order to hide your IP address you must replace it with another decoy IP. This means you'll need to use a VPN service to achieve true anonymity in Chrome.
Unlike browsers like Firefox that allow you to enter proxy settings (supplied by a VPN service) natively, Google refers directly to your OS network settings.
Step 1
Locate the options icon to the far right of the Chrome browser window and click on it. A pull down will appear. Select "Settings" near the bottom.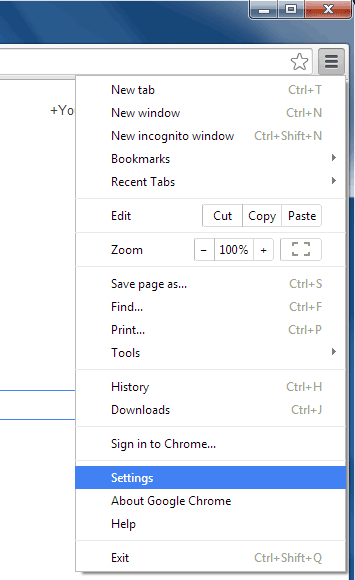 Step 2
The settings page will appear directly in the browser window. Scroll down to the very bottom and click on "Show advanced settings…"
Step 3
Continue scrolling down until you see a heading called "Network." Click on the "Change proxy settings…" button directly below it.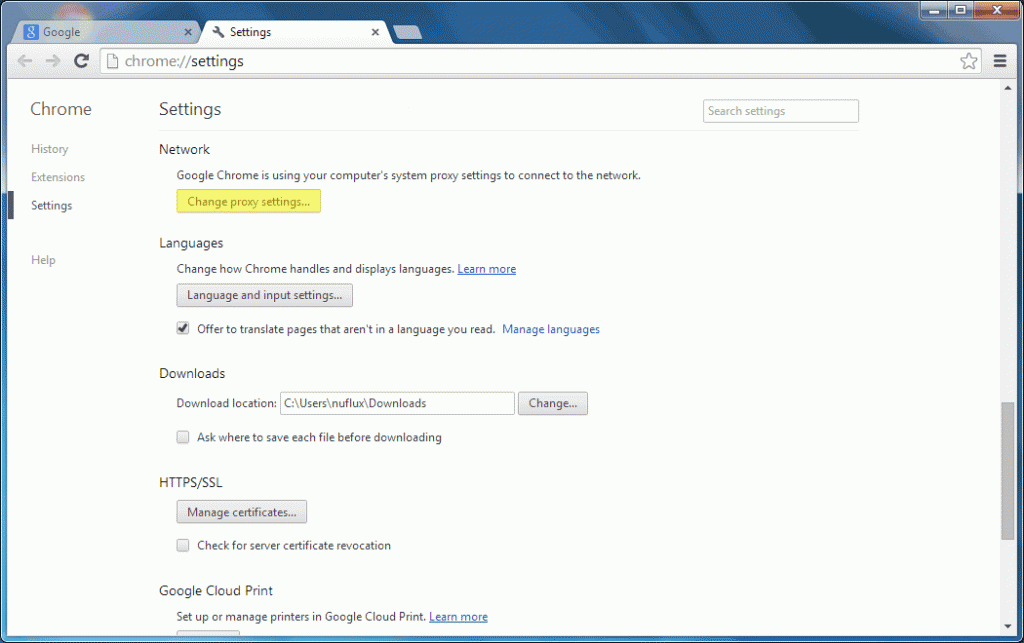 Step 4
In order to complete the next steps you'll need an IP address, login and password supplied to you from a VPN service.
Avoid free services for anything other than testing. They're uniformly unusably slow plus I wouldn't trust my browsing data with most of the operations offering it.
Sign up with a reputable service listed below. They're fast, inexpensive ($10/month or less) and highly recommended.
Recommended services:
Step 5
Windows
The "Internet Properties" window will open with the "Connections" tab selected for you automatically. Click on the "Add VPN…" button to the right.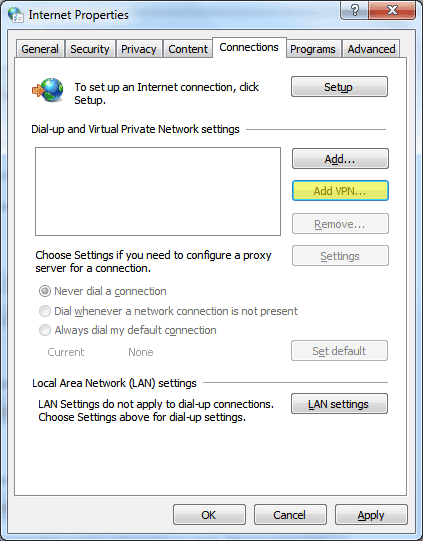 Enter the Internet address supplied to you by your VPN provider and give it a name in the field below. Click the "Next" button.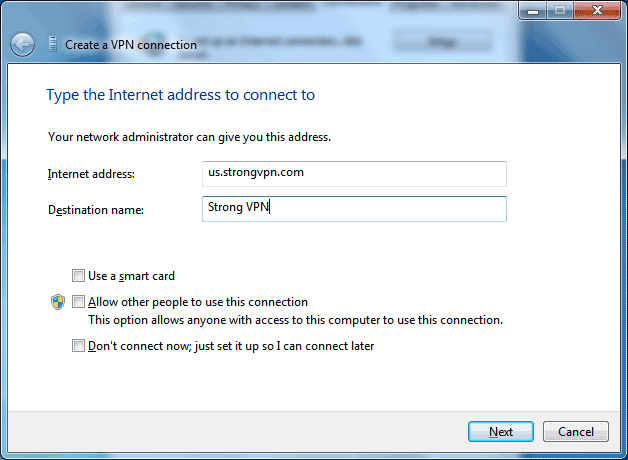 A window will appear. Enter the login and password you were given by the VPN company.
Mac OS X
The "Network" window will appear with the "Proxies tab" selected. To use a VPN, check the box next to "Secure Web Proxy (HTTPS)" [preferable] or "Web Proxy (HTTP)" depending on the service.
Check the box next to "Proxy server requires password" and enter the login and password provided to you by the VPN company.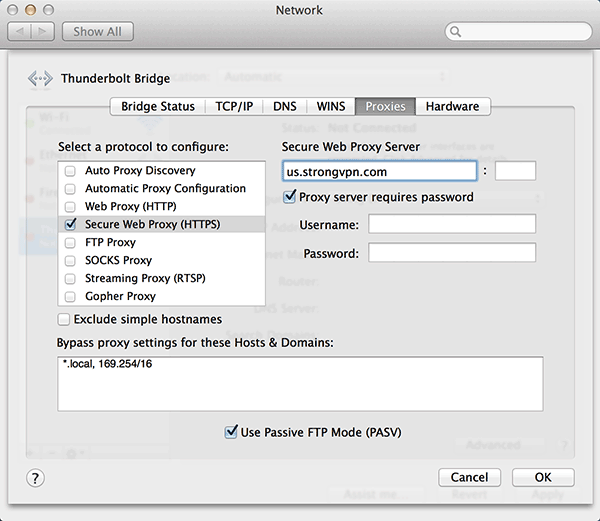 All Done
Congrats! You're now ready to browse with your true IP hidden from prying eyes. Go back to Google Chrome and surf to your heart's content.