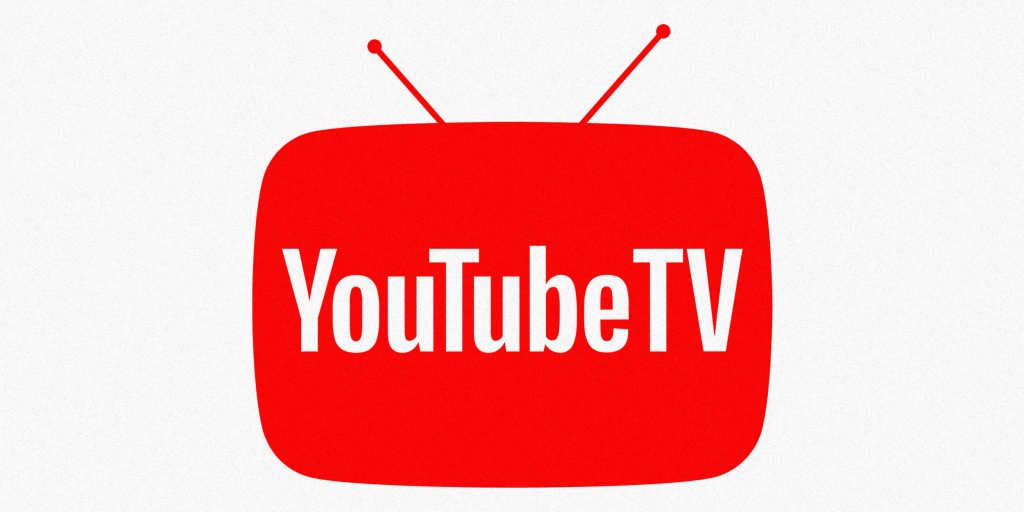 YouTube TV launched in the U.S. in 2017. There's been speculation that they would expand outside of the U.S. and offer their streaming service to Canadians along with others like Hulu. However, YouTube TV hasn't made an official announcement about this.
So, Canadians that are tired of hoping and waiting may want to grab the bull by the horns. Yes, you can get access to YouTube TV in Canada today! All you need to do is jump through some hoops before signing up and follow the tech savvy steps in this guide.
Is It Worth the Effort?
Netflix, Amazon Prime Video and CBS All Access are available in Canada. Thus, one might wonder if getting YouTube TV in Canada is really worth it.
For those who want a comprehensive replacement for cable TV, it is. This a great opportunity to get sports, news, and special interest programming you don't have access to on Netflix.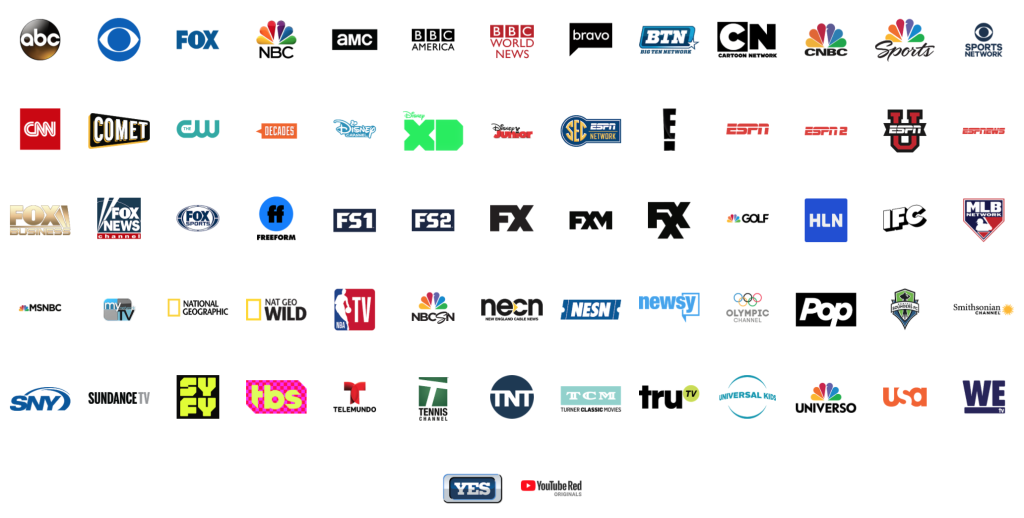 Channels on YouTube TV
Google has obtained deals with the five major TV networks in the U.S.: ABC, CBS, Fox, NBC, and The CW. About 40 cable channels owned by the parent companies of those networks are all onboard. This includes content from The Walt Disney Company, CBS Corporation, NBCUniversal, Brave, USA Network, Discovery, CNN, Cartoon Network, Fox Sports 1, BBC, ESPN and more.
Like traditional cable TV, it's also possible to add additional premium channels. Some of these channels include AMC Premiere, Showtime, and NBA League Pass.
How to Gain Access to YouTube TV in Canada
YouTube TV has a variety of methods to verify if the user is based in the U.S. Therefore, to pass these checks and successfully get a YouTube TV account, you need to ensure their site can't tell you're based in Canada.
1. VPN Location Magic
First, you'll need a VPN. By using a VPN, you can access the web with an IP address associated with a physical location in the U.S.
To do that, sign up with a VPN provider, and choose a plan. These services are very inexpensive these days. And typically, if you're willing to commit to a plan for a year or more, you can save quite a bit.
Recommended VPNs are listed below. For more details, read full reviews of the top 3 VPN services here.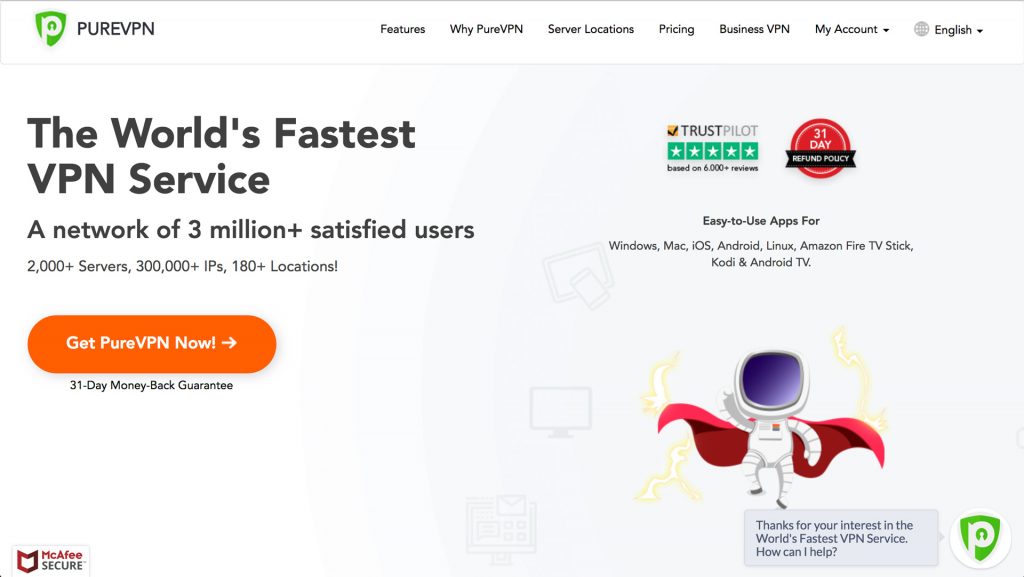 2. Get a U.S. PayPal Account
If you use a Canadian credit card, you're rolling the dice. You may be able to rig YouTube TV's payment system to accept it, but that doesn't work with every credit card provider.
The most reliable method is to set up a U.S. PayPal account.
To ensure success, be sure to follow these tips:
Before you do anything, enable your VPN. And make sure the service has assigned you with a U.S. IP address. This will give you access to the U.S. version of PayPal.
Use a valid email that isn't already associated with a PayPal account.
When signing up, put in your real street address and credit card info, as you normally would.
You'll need to choose a zip code and find the U.S. city that is associated with it. The full process is below.
Your Canadian postal code needs to converted to a zip code. To do this, remove all the letters from it. For example, a postal code of M4B 1G7 is changed to 417. Next, to make it valid, add zeros to the end so it's five digits. So, your new zip code should look something like this: 41700.
Keep in mind the zip code you got from the above process must be real for it to work. To verify if it's valid, go to the USPS website and enter it. If it's invalid, replace one of the zeros with a one. That should do the trick.
Finally, enter the U.S. city from the address found in the USPS link, along with your real street address. Now you should be able to complete the PayPal sign-up process.
3. Create a U.S. Gmail Account
This part is really simple!
Go to Gmail.com and click on the option to get a new account.
Make sure that you select the United States as your location.
Validate your account with your mobile phone number.
4. Change Your Location in Chrome
Although you're now using a VPN to hide your location, Chrome can still spill the beans and reveal that you're actually based on Canada.
The final step in hiding your whereabouts is editing the settings in Chrome's location services.
Important: you'll need to repeat these steps every time you launch your browser
Launch Google Chrome
Press 'Ctrl,' 'Shift,' 'I' to open Chrome's backend framework on a PC. Mac users will want to hit 'Command,' 'Option' and 'I."
Click the icon made up of three little dots in the top corner of the new panel that just launched. Go to 'More Tools,' and then select 'Sensors.'
You'll now see an option called 'Geolocation' with a dropdown menu next to it. Select a location in the U.S. such as 'San Francisco' or 'Mountain View.'
Great, now Chrome will think that you're in the U.S.

5. Access Your YouTube TV Account
Whew, you're nearly there. All you need to do is test that everything worked.
Go to the YouTube TV website.
Sign in with your U.S. Gmail account.
Choose to pay for the service with PayPal, then sign in the PayPal account you just created.
If all is good you should see a $1 charge and refund in your PayPal account (this is part of the validation process).
You Did It!
Congrats! You now have YouTube TV, just like the fortunate folks in the States.
As the process is pretty involved this guide is intended for PC and Mac users.
If you're even more ambitious and tech savvy you can also get YouTube TV to work on Google Cast, Android, iOS, and Apple TV. To learn more about support for these platforms check out the guide on MobileSyrup (and scroll to the bottom of the article).