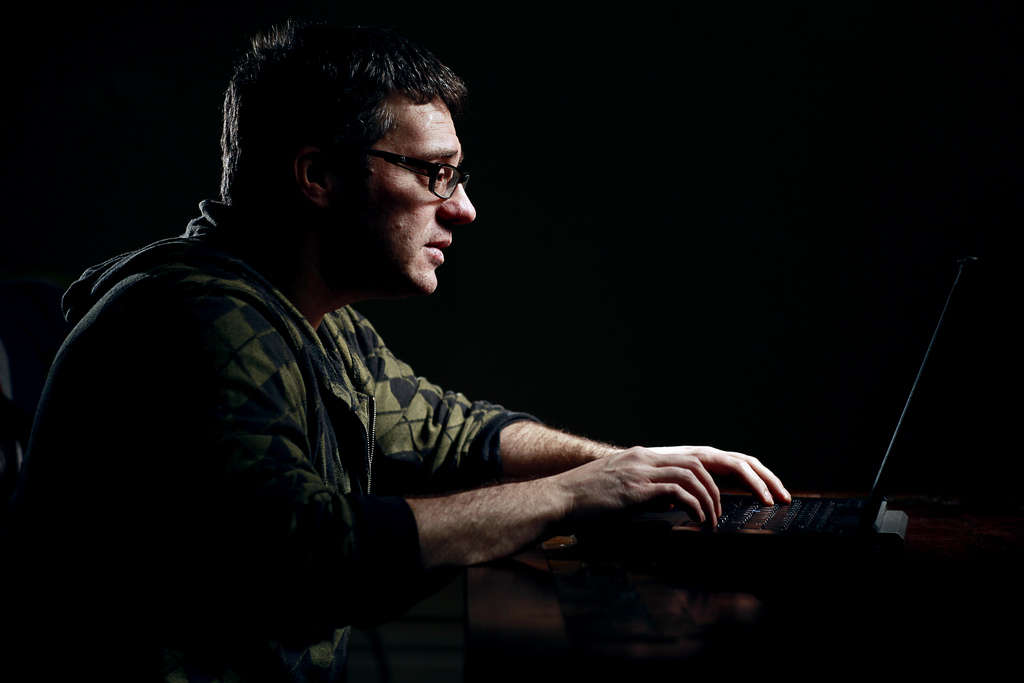 Records of an average person's browsing history may not be worth much, but when you add every citizen of the U.S. to the equation, the value becomes millions of dollars.
ISPs want your personal data so they can sell it to the highest bidder (if law allows). Advertisers and titans of Web search want it so they can display products they know you're interested in. Finally, the government wants access to your activities, incase they find a reason to spy on you.
These players are becoming a bigger threat to your online privacy by the day, and it's about time you stood up to this menace. It starts by protecting yourself, namely with Tor, a VPN or proxy. There's no perfect solution, however it should be said they're not all in the same league either. So let's look at the pros and cons of each of these technologies.
Tor
What is it?
Known as "the onion router," Tor is free software that allows you to join their anonymity service. Tor directs traffic though a network of thousands of relays run by volunteers around the world. It makes it very difficult if not impossible for someone to monitor your online usage, and also prevents site owners from seeing your true location.
Tor Browser requires no setup, however it wont hide activities in other apps such as email, FTP, torrent client, etc. Only accomplished tech aficionados should tackle their Expert Bundle which is the standalone flavor of Tor. It allows you to manually configure programs to work with it.
Pros
Not only is this free software, but also a free service which is pretty amazing.
Tor Browser is really easy to use.
Cons
In terms of speed, expect varying degrees of slow. Considering all your browsing data is bouncing around various relays worldwide, it's understandable why. The other reason is advancements in the network and software are dependent on altruistic contributions, which are short in supply.
Since launching in 2002 it has created a reputation for being a favored tool of cyber criminals, spammers and dissidents. Attempts to hide yourself with it can backfire as Tor users are viewed with suspicion; it may be a red flag for someone with power or savvy to monitor what you're up to.
VPN
What is it?
A VPN extends a private network across a public network. It acts as a fast, secure bridge between your computer and the internet, encrypting your data as you browse the web.
Sites you visit and other prying eyes won't be able to see your real IP address; instead they'll see the IP associated with the VPN service. VPNs also allow you to bypass geographic restrictions by allowing you to assume an IP associated with a different country.
VPN access is a service, and just like internet access you'll be billed monthly to use it.
Pros
Paid service so servers are robust, reliable and fast.
Quality VPN services have huge networks of servers located around the world.
Used for professional applications by IT professionals, so VPN users are generally granted far more trust than Tor or proxy users.
Services offer extensive software for use with any OS (desktop or mobile), and with any application.
Cons
Need to subscribe to a service with associated monthly fee.
View a comparison of top VPNs.
Proxy
What is it?
Before VPNs exploded in popularity, proxy servers and web proxies were the go-to method for hiding your identity. Similar to a VPN a proxy is a gateway between your home network and a public network such as the internet.
When viewing lists of proxy servers published online you'll come across three types: anonymous, elite and transparent. Basically the slower the proxy type, the more secure the connection. So transparent is the fastest, least secure, anonymous is in the middle, and elite is every secure, plus even tries to hide the fact you're using a proxy, but is the slowest type.
Unlike VPNs which allow you to setup one centralized app that will anonymize all your activity no matter which application you're using; proxies require extensive configuration. You'll need to learn the the proxy options well in each app as you'll likely need to change servers often in search of a solution with decent speeds.
Pros
Both free and paid proxies are available although most will want a VPN if they choose to pay.
Free proxy lists are plentiful, many of which are checked continuously to ensure the list is fresh and that the proxies are indeed online.
Cons
Free proxy servers are run by individuals not companies that operate with at least some ethical standards.
Free proxies are used and abused by spammers and malicious users so you may find the proxy server IP is banned by the site you wish to use.
Each app is configured separately, which can get time consuming and frustrating due to the probable need to change proxy server often.
The Final Verdict
Free proxies and Tor are fine for dabblers. However, if you wish to hide your identity on an ongoing basis you'll almost certainly lose patience with the unreliability, slow speeds, or hoop-jumping (in the case of proxies) associated with these methods.
The top VPN services recommended here on LetMeBy are fast, trustworthy and generally a better option for nearly everyone. The only downside is you'll need to pay for it, but since VPNs have come down in the price and are now available for just $5 per month, this isn't much of a drawback anymore.
—
Photo: Ed Ivanushkin