Looking for a slick, easy way to hide your IP without sacrificing speed? Golden Frog's VyprVPN may be what you've been seeking.
Software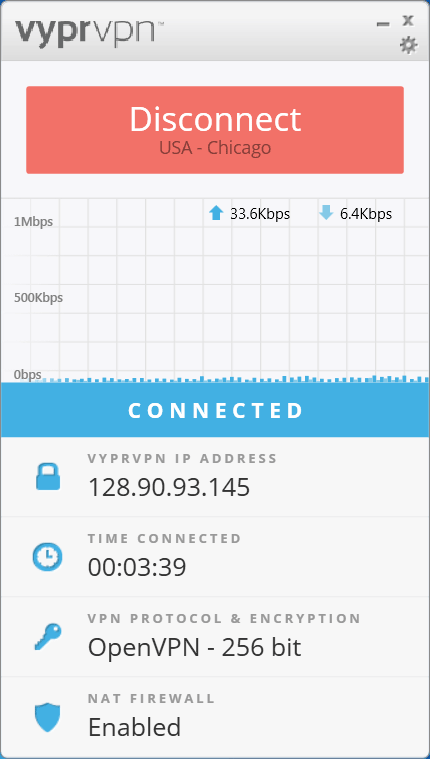 VyprVPN is available for Windows, Mac, iOS and Android. This review focuses on the Windows version and was tested using their Premier plan.
The Microsoft .NET 4.5 portion of the VyprVPN installer package stalled on me, but after getting through this small hiccup any initial doubts I had were eliminated.
VyprVPN desktop software is wonderfully designed, intuitive to use, and it just works. It appears in a tall, thin window, like a desktop widget, freeing most of your screen real estate for Web browsing.
Click the big "connect" button and you'll be connected to the closest server available without any hassle. Every time you do, you are given a new IP to hide your true IP address.
Props to Golden Frog for keeping things simple for the average user by making the most used basic functions prominent. Connection speed bar graph, VyprVPN IP address, time connected, protocol and encryption details, NAT firewall, etc. are cleanly displayed.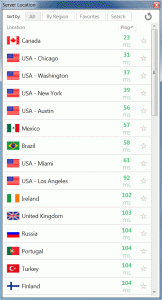 Under the hood it offers a great level of settings under the options menu reserved for power users. One notable aspect is the encryption options, which include Chameleon (256 bit), OpenVPN (256 bit or 160 bit), L2TP/IPsec (256 bit) and PPTP (128 bit).
Chameleon encryption is unique to VyprVPN and works by masking VPN traffic so the connection isn't blocked or throttled.
Speed
Naturally the closer the VPN speed is to that of your vanilla internet connection, the better the VPN's performance.
To start I tested my ISP speed (cable broadband) in order to compare the results to the performance while connected to VyprVPN servers.
Base ISP speed results: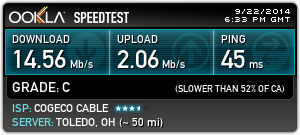 VyprVPN automatically makes the default server the one with the fastest ping time. If you want to assume an IP associated with a specific country or U.S. state, you can choose from a list of 45 major markets around the world.
The two closest servers to me are Toronto and Chicago.
Toronto server, VPN results: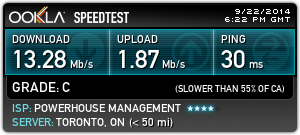 Chicago server, VPN results: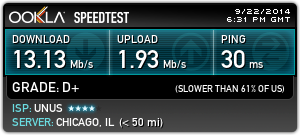 Speeds were so close to my connection without a VPN I couldn't tell the difference. Big files were downloaded with ease and HD video streamed without hiccups.
VyprVPN would be a good choice indeed for people outside of the U.S. that want access to the U.S. version of Netflix, which is one of the most demanding uses of a VPN.
Price
VyprVPN has a competitive monthly fee, especially when you consider the high quality of the service. Three plans are offered depending on your needs. The main difference is the number of simultaneous connections they allow. With basic you get one connection, with pro you get two, and premier allows three.

Basic: $6.67/month annually or $9.99 monthly
Pro: $8.33/month annually or $14.99 monthly
Premier: $10.00/month annually or $19.99 monthly
Learn more about the plans here on Golden Frog's official site.
Conclusion
VyprVPN is polished, easy to use and the performance is top notch. I'm docking a bit off the score for the installation woes but keep in mind this could be the fault of Microsoft and not Golden Frog.
Highly recommended!
4.5/5