If you ever felt we've come dangerously close to George Orwell's dystopian vision in 1984, you're on to something. Big Brother isn't watching but the products we use every day and the companies behind them certainly are.
They're best known for their web browser, Firefox, but Mozilla is also an online privacy watchdog. Since 2017 they've been reviewing products and assessing what data is collected and who it's being shared with.
Their annual consumer Creep-O-Meter takes all those findings, distills them, and gives you a big-picture view of the current state of digital privacy and where we're headed.
According to the oversized, shocked emoji on their site, things aren't looking good. The state of digital privacy is "very creepy."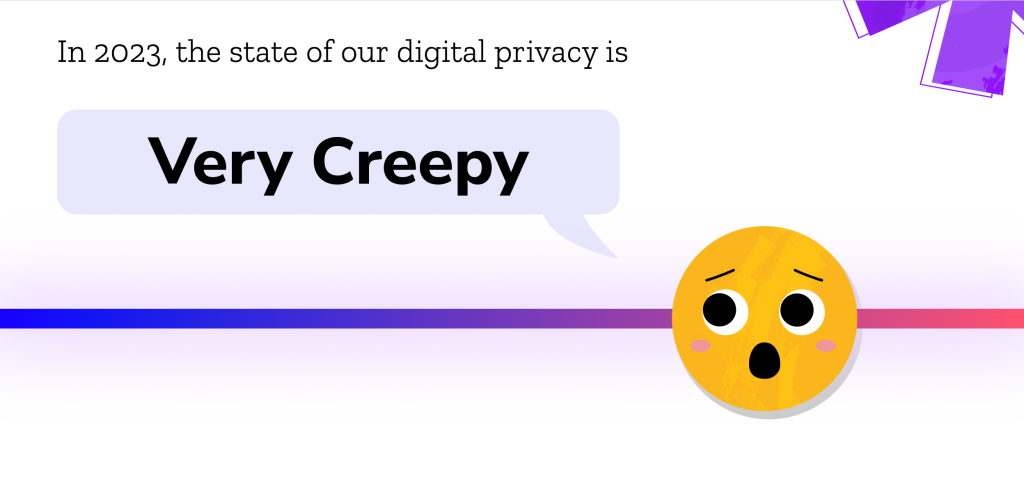 The Good News: Online Security Has Improved
The report isn't all doom and gloom.
More companies are using encryption and giving their customers automatic updates. So, while companies are hungry for personal data, and they're typically sharing it to make additional revenue, the data is generally sent securely. That means it's much harder for third parties to intercept personal data illegitimately.
It's important to remember that companies might not always make decisions that put their customers first but they're not the threat. Rather, consumers should be most concerned about nefarious third parties that steal private data.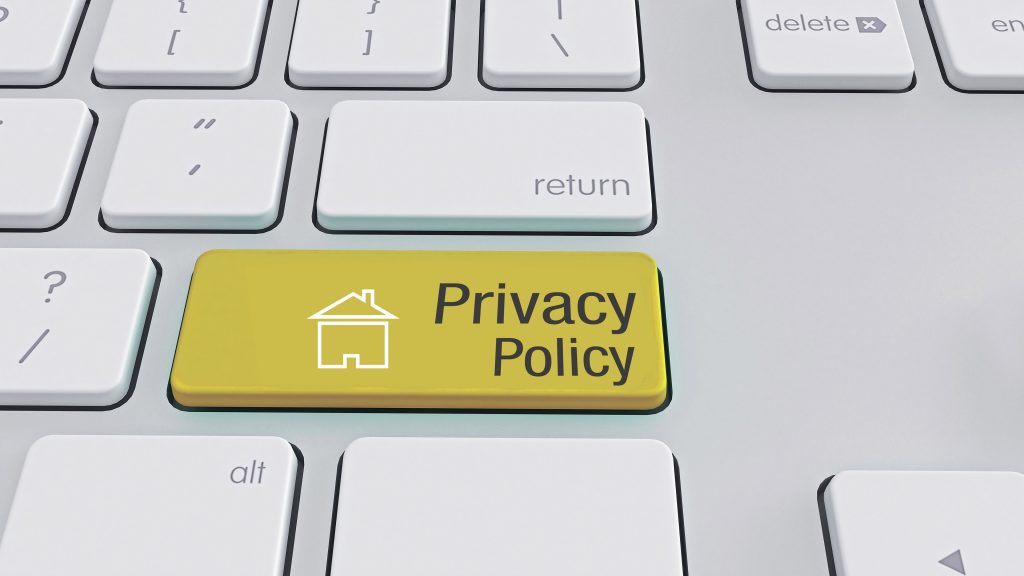 The Bad: Long Privacy Policies and Products that Don't Work Offline
If you've skipped privacy policies, skimmed others, and occasionally read sections of them, you're in the majority.
Insanely long privacy policies that no human possibly has time to read are the norm. If you're ambitious enough to go through one, the legal jargon and lack of clarity may give you just as many questions as answers.
A machine learning analysis found that since 1996 the typical privacy policy has grown to over 4,000 words.
Another growing trend is products that need an internet connection to operate, with no "offline mode."
Devices use so many online services today that it's tricky to give people a decent user experience without the internet. And since there isn't much incentive for companies to offer the ability to go offline, many companies have given up on the idea.
Going offline is the simplest, most effective way to protect your private data. When apps and gadgets neither offer a way to use them offline nor manage privacy settings, customers are left with a choice: accept data practices they might not be comfortable with or stop using them entirely.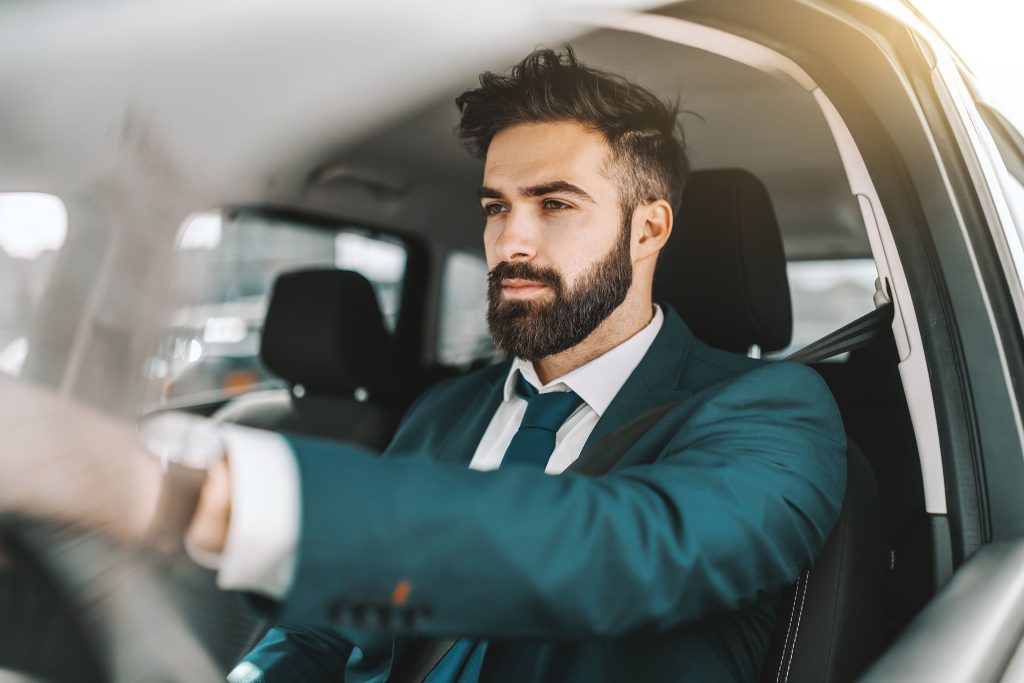 New Cars Are the Creepiest Products
Perhaps the biggest shocker of all is that 100% of car makers failed to pass Mozilla's privacy test.
If you're looking for car brands that are slightly less aggressive about collecting and using your personal data, you won't find much. All the big auto manufacturers are practically moving in lockstep.
Nissan won for the highest creep factor. The Japan-based company collects data about "sexual activity, health diagnosis data, and genetic information" according to Mozilla.
And when it comes to overall privacy with the most room for improvement, Tesla took the cake. Tesla was given an "X" in every category in their report about the state of privacy in car brands.
Most Gadgets Have Mics and Cameras
Perhaps it's just too tempting to harvest data about customers when all the tools are built right into the products. Over 90% of gadgets, apps, and cars have a mic, a camera, or both.
The products with the highest "creepiness" may surprise you. Gaming consoles, smart video doorbells, smart speakers, and GPS watches were common near the top of Mozilla's "Privacy Not Included" list.
Video call apps such as Apple's Facetime were some of the worst when it comes to data privacy policies.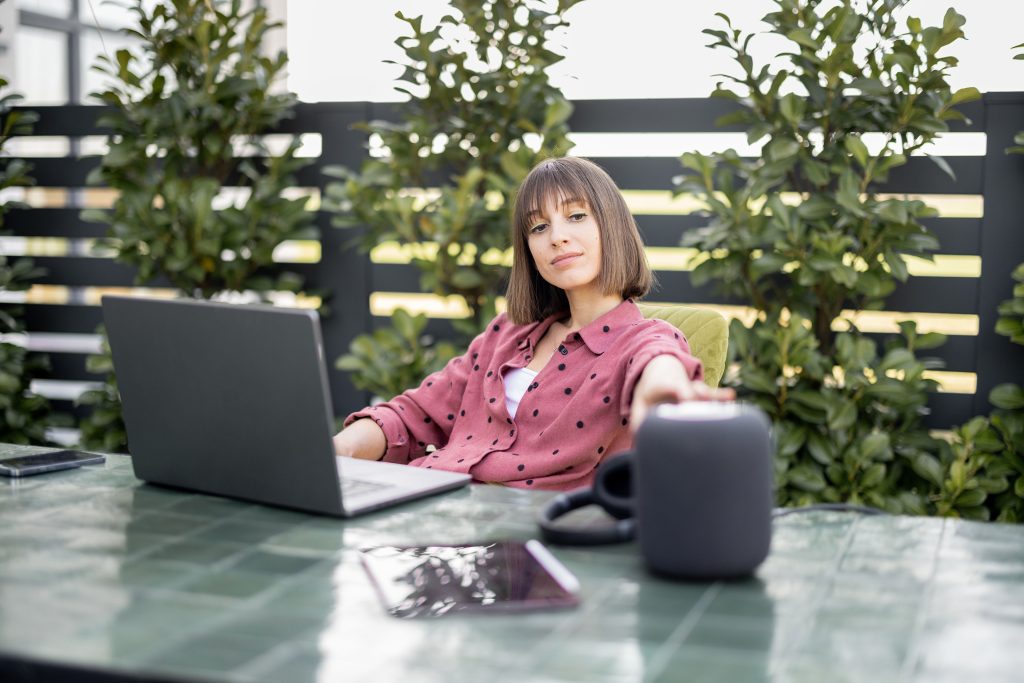 Quick Tips to Take Control of Your Privacy
Opt-out: When you install apps, you could be given the opportunity to limit or stop data collection and sharing. If privacy settings are available, poke around and see if you can make changes that will improve your online privacy.
Check permissions and deny access as needed: Android and iOS allow you to manage which apps have access to your location, contacts, camera, etc. as well as in what circumstances they're permitted to access them. It's a good practice to review these permissions every now and again.
Clear private data companies have about you: Tech companies such as Google and Meta allow you to delete your personal data they store on their servers. If you continue to use their services, they'll resume collecting data in most cases but at least you'll start fresh.
Use a VPN: Add a layer of anonymity and encryption between your device and the internet with a virtual private network. It allows you to easily hide your IP address which is one of the key ways you are identified online. Learn about the top 3 VPN services here.
Delete apps you're not using: It may be surprising to some, but apps you don't even use can still collect data about you. Old apps that haven't received security updates may contain personal information that is low-hanging fruit for data thieves.
Read the privacy policy: No, not the privacy policy, right? It might be duller reading material than the phonebook, but if you use an app or product every day it's important to know how it handles your data.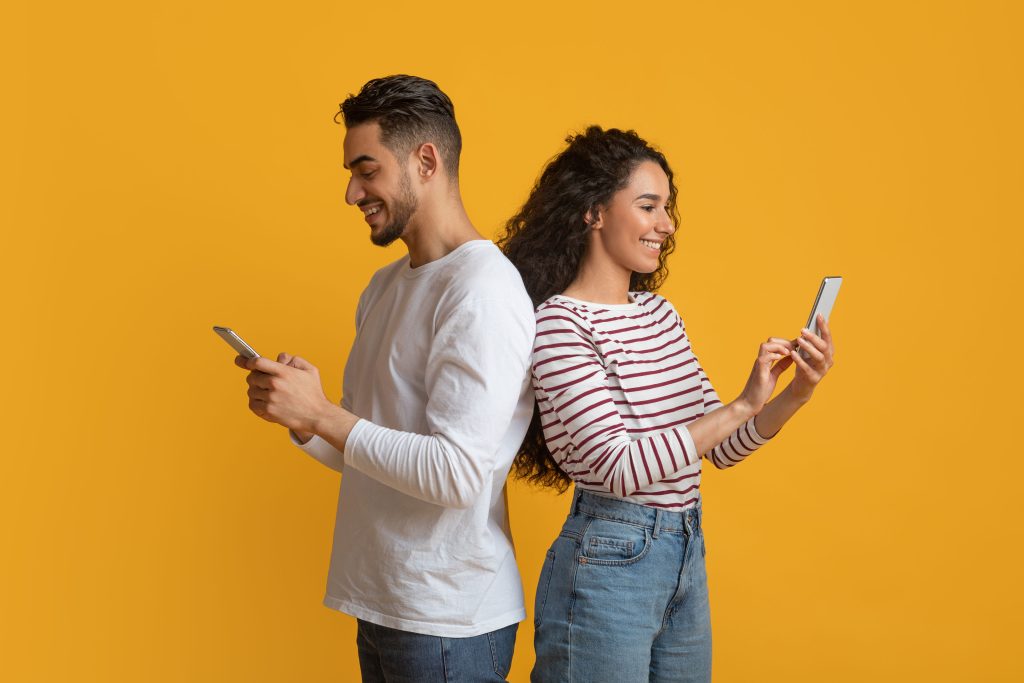 Conclusion
The smart technology we have in our homes has added efficiency to our lives and connected us to the world, but it has its costs.
More than ever companies are using their products to collect and share the personal data of their customers. The big data industry provides lucrative opportunities to manufacturers. Tough economic times have corporations looking for alternative revenue sources.
Before you set up an "always on" device in your home such as a smart speaker or smart video doorbell, consider if the upside outweighs the downside. Products in certain categories have privacy drawbacks across the board.